Welcome to WSU
You'll attend the same Summer Advantage program, with an extra week on campus before courses start, to begin your life as a student athlete at WSU. Review the FAQs below to see details specific to student athletes. Other details are available on the general FAQ page. Know that this program aims to build community between everyone at Summer Advantage.
Most student athletes will take English 101, English 102, and Music 262 (7 credits).  Those who would like to discuss alternate Advantage classes should contact Wanda Tennant at 

wtennant@wsu.edu

 or at 509-335-4133.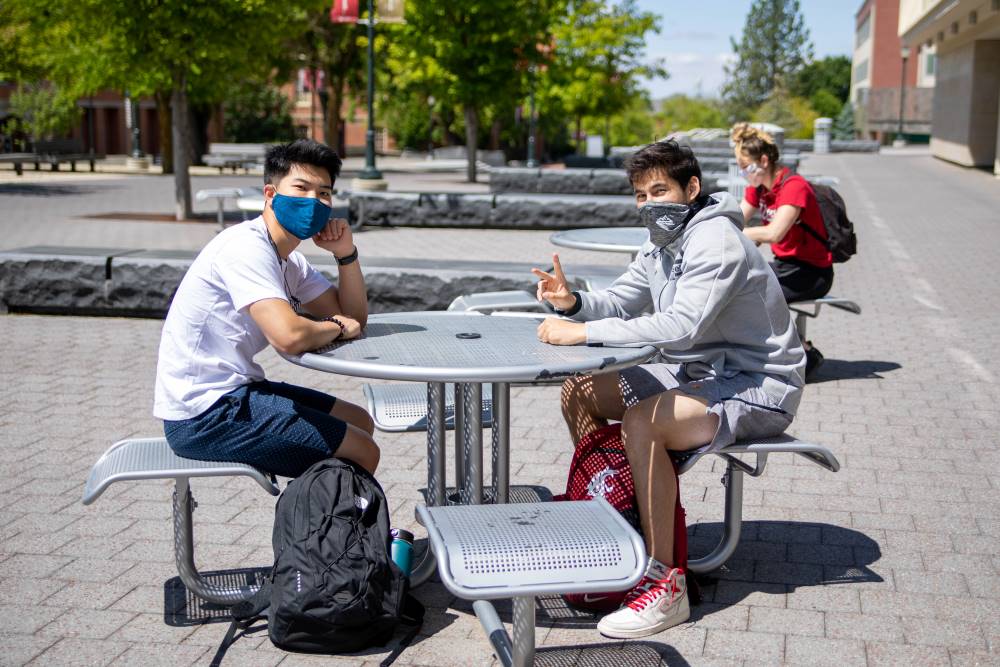 Course Descriptions
English 101, or English 101 + 102 [WRTG]
3 or 4 credits
Placement in your English course is determined by the WSU Online Writing Placement Exam* score.
English 101: Designed to develop students' academic writing, critical thinking, rhetorical strategies, reading and library skills. This course fulfills a written communication [WRTG] UCORE graduation requirement.
English 101 + 102: Placement into these concurrent courses indicates a level of readiness for academic writing, but also a need for structured assistance with at least two of the characteristics of academic writing (e.g. focus, organization, support, proofreading). The Writing Center administers group tutorials for English 102.
English 102 is a one-credit writing tutorial provided through the Writing Center. This course extends and enhances the writing experiences for students enrolled in English 101.
*The WSU Online Writing Placement Exam is a proctored, two-hour examination that looks at your readiness to enter the first-year writing courses at WSU. This exam is taken on the first day of the Alive! Orientation program.
Music 262
Music 262 [ARTS] [H] Rock Music: History and Social Analysis (3 credits) reviews the history and analysis of rock music related to its African American origins, its societal role, and its diverse development and impact.